Google Authenticator can be disabled inside your account on the Security page, but if you have lost access to the app and can't login, you can use the following process to disable 2FA and login to your account:
Step One: Click 'Reset Google Authenticator'
It is at this stage where you will realise that you are unable to enter your 2FA code and access your account. Just underneath the 'Verify' button you will see a link to Reset Google Authenticator, click that link.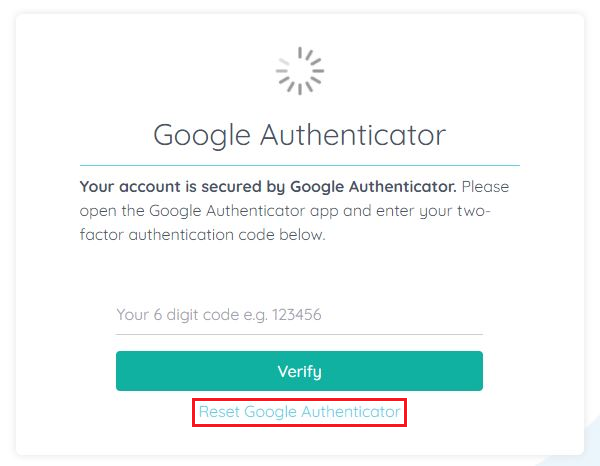 Step Two: Enter SMS code
We will send you a code to your registered mobile number to verify that it is you resetting your 2FA. Enter that code and click 'Confirm' to progress to the next step.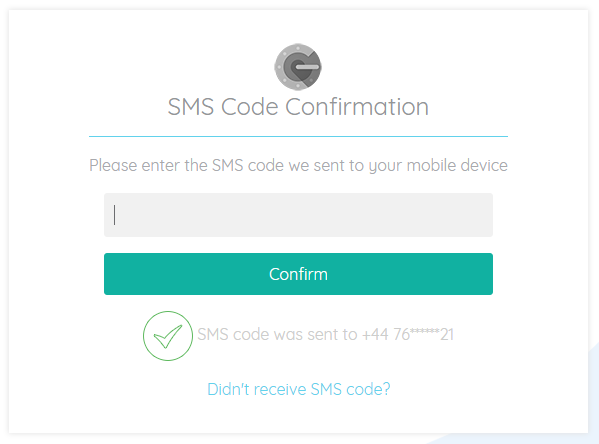 Step Three: Upload selfie
Next you will need to upload a selfie to your account, again so we can verify it is you undertaking this process. Take a picture of yourself following the guide and upload it by choosing your file and clicking 'Upload'.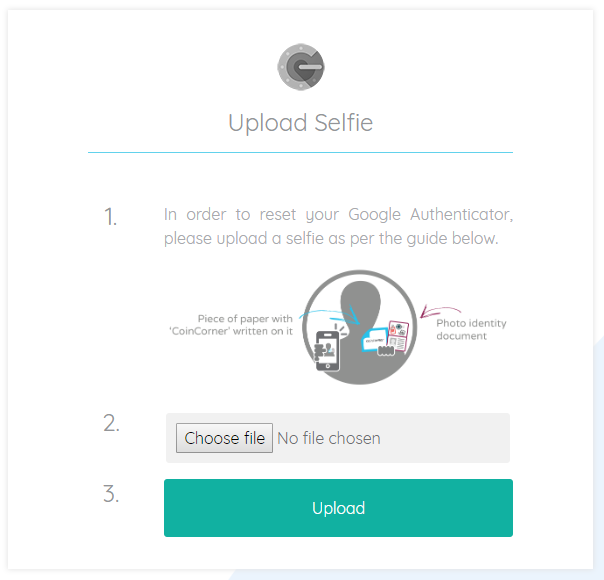 Step Four: Wait for approval
Our team will need to review your selfie, so leave it with us. Once your selfie has been reviewed you will receive an email letting you know if it has been accepted or declined.
If your selfie was accepted you can login and confirm the reset of your 2FA, allowing you to login as normal (we would recommend setting your 2FA back up).
If your selfie was declined you will be given the reason why and asked to upload another.

As we said above, we would highly recommend setting Two-Factor Authentication up on your account again. A guide for how to do so can be found here.
Have any questions? Get in touch!