One of the withdrawal methods we offer is the ability to sell your Bitcoin and withdraw the funds via bank transfer to your account. We can process withdrawals in both GBP and EUR.
The process for withdrawing your funds can be found below:
Step One: Click 'Withdraw'
Click 'Withdraw' in the sidebar of your account to open up the Withdrawal popup box.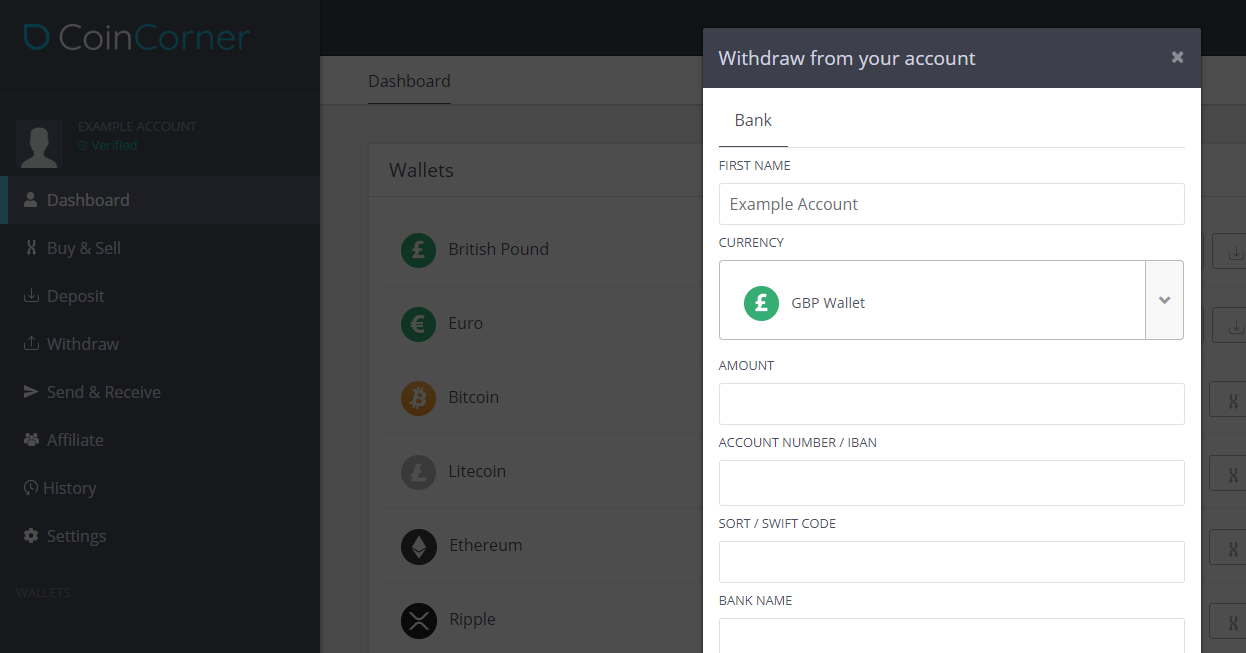 Step Two: Submit your withdrawal request
Choose the currency wallet you are wanting to withdraw from in the 'Currency' dropdown.
Fill out the rest of the withdrawal form ensuring you are entering the correct details depending on which currency you are withdrawing in. If you are withdrawing in GBP you will need to enter your account number and sort code, whereas if you are withdrawing in EUR we will need your IBAN and SWIFT code.
When you have completed the form click 'Withdraw' to submit your withdrawal request.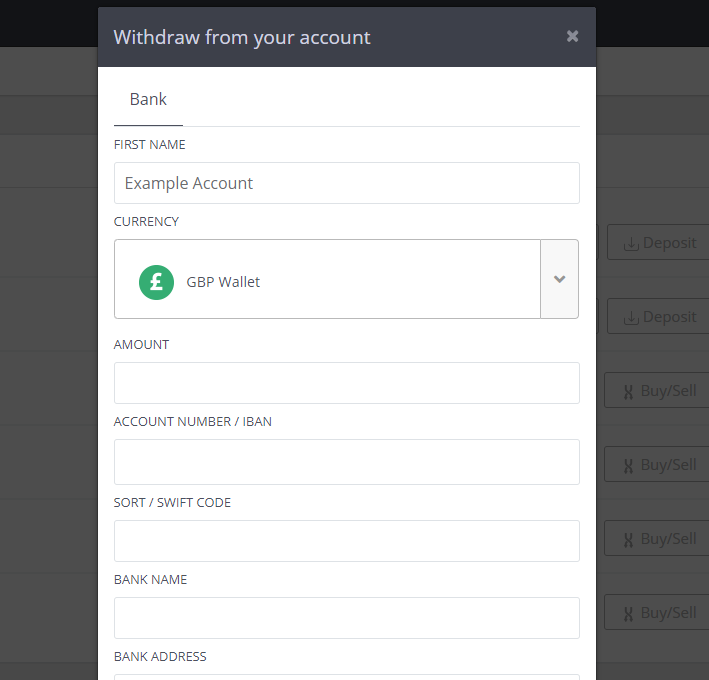 Step Three: Wait for your withdrawal to be processed
Once you have submitted your request it will be sent to a member of our team who will process it at the next opportunity.
You will be notified by email when your withdrawal has been processed by our team, and your withdrawal should arrive in your bank account in 1-3 working days.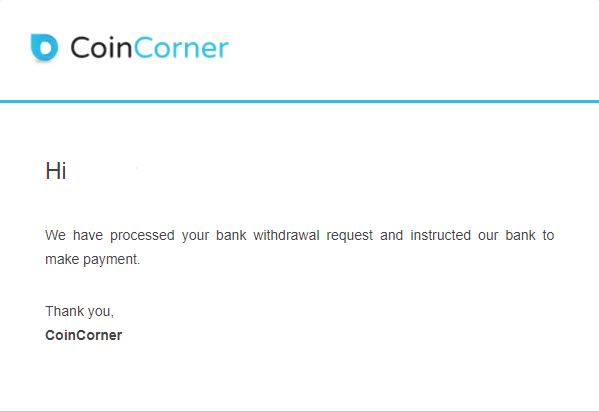 Bank withdrawal fees and limits
| | | | |
| --- | --- | --- | --- |
| Currency | Fee | Minimum | Maximum |
| GBP | 1 GBP | 5 GBP | No limit |
| EUR | 35 EUR | 40 EUR | No limit |
Need more guidance? Feel free to get in touch with our Support team by submitting a query on our Contact Us page.