One of the withdrawal methods we offer is the ability to sell your Bitcoin and withdraw the funds via bank transfers to your account. Unfortunately our GBP bank services are currently unavailable, so we can only process withdrawals in EUR. You can find out more about our GBP bank services here. 
The process for withdrawing your funds can be found below:
Step One: Head to the Withdrawals page
Make your way to the 'Bank' tab on the Withdrawals page to request your bank withdrawal. You can get there by clicking here.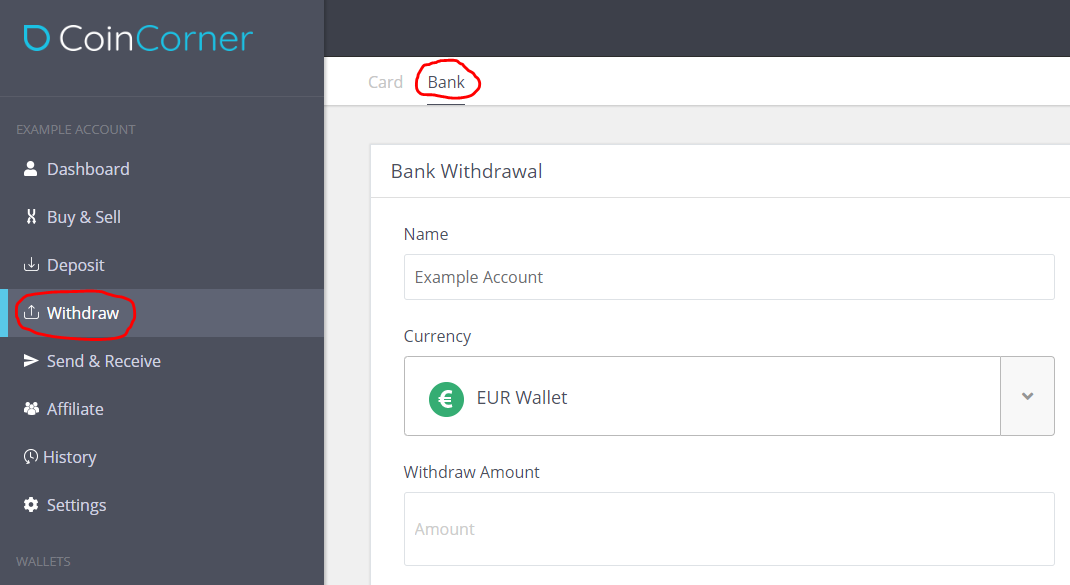 Step Two: Submit your withdrawal request
Fill out all the fields on the Withdrawal page. You can choose your currency (only EUR available currently) and your payment method (SEPA or SWIFT) in the 'Currency' dropdown. 
Some bank accounts are not SEPA compatible, so you will need to check with your bank before requesting your withdrawal to see if you can receive SEPA payments.
Enter your amount and your bank details in the remaining boxes. As we bank in Europe we will need an IBAN and SWIFT/BIC code rather than an account number and sort code, these can be found on your bank statement or your bank can help. 
Once you have completed the form, click 'Withdraw' to submit your request.
Step Three: Wait for your withdrawal to be processed
Once you have submitted your request it will be sent to a member of our team who will process it at the next opportunity. 
You will be notified by email when your withdrawal has been processed by our team, and your withdrawal should arrive in your bank account in 1-3 working days (SEPA) or 3-5 working days (SWIFT).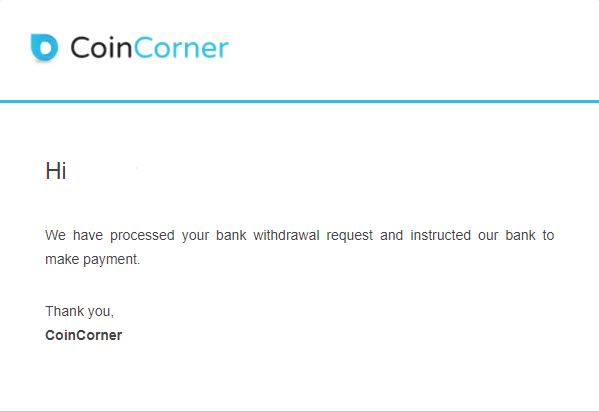 If withdrawing in EUR is not for you we are looking into alternative methods of withdrawal that will allow for GBP withdrawals. We are hoping to have this in place in the coming months.
Bank withdrawal fees and limits
Time
Fee
Minimum
Maximum

SEPA - 1-3 working days

SWIFT - 3-5 working days

SEPA - €1.50

SWIFT - €30.00

€100.00

No maximum
Need more guidance? Feel free to get in touch with our Support team by submitting a query on our Contact Us page.