Before you can buy Ethereum (ETH) on our site you will need a GBP/EUR balance. This can be done via one of our deposit methods or by selling some of your Bitcoin. Once you have a GBP/EUR balance, the process for buying Ethereum is as follows:
Step One: Login to your account
Click here to go to our login page, or here to sign up.
Step Two: Go to Buy/Sell page
Make your way to the Buy/Sell page, or click here.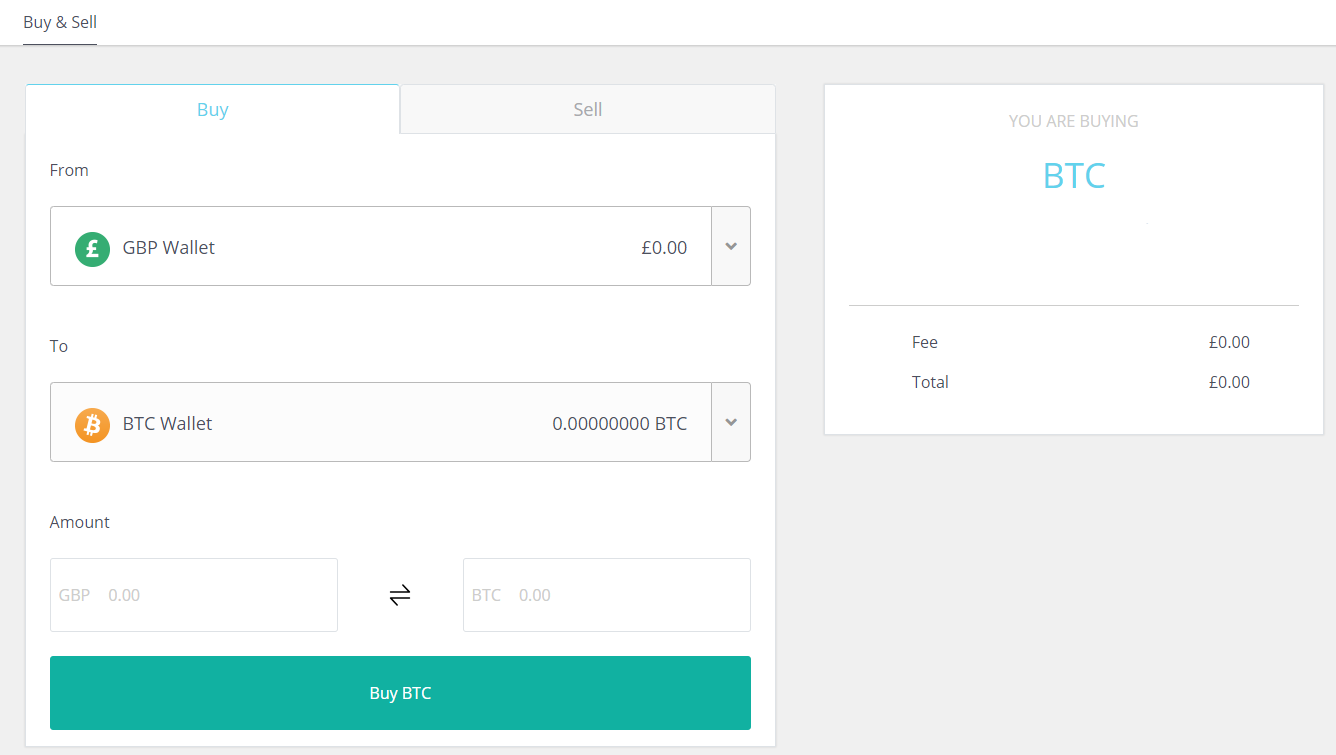 Step Three: Fill out all the required fields on the Buy/Sell page
You will automatically be on the Buy page, you will then need to click the downward arrow alongside the box in the 'From' section and choose whichever currency wallet you will be depositing from.
Click the downward arrow alongside the box in the 'To' section and choose 'ETH Wallet' as the wallet you are wanting to credit.
Enter the amount you want to buy in the first box in the 'Amount' section, this will automatically return the estimated amount of ETH you will receive in the second box.
Alternatively you can enter the amount of ETH you want to receive in the second box and you will be returned how much it'll cost in the first box.
You can see a breakdown of the transaction in the big box to the right, when you are happy to proceed click 'Buy ETH'.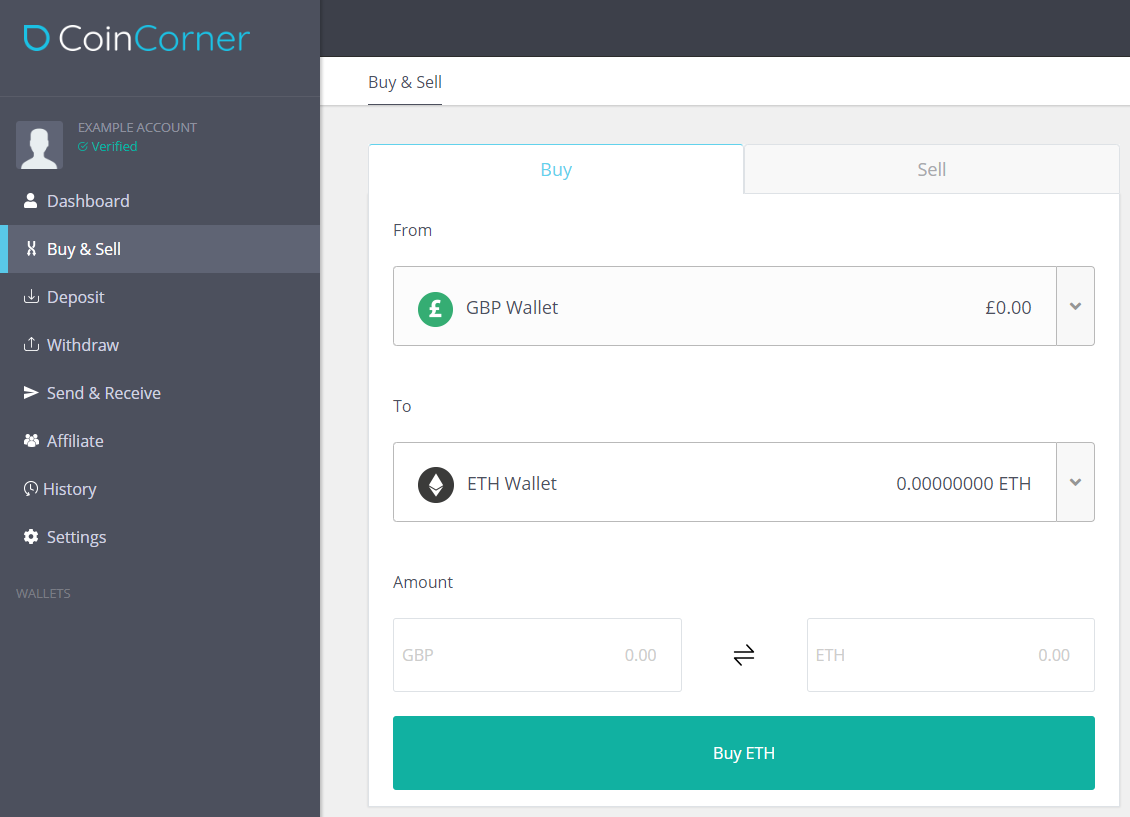 Your GBP/EUR balance will automatically be debited and your ETH balance automatically credited. You will then be able to see your Ethereum balance in the Wallets section in the sidebar of your account.
Check out our FAQs for how to guides for buying Bitcoin and Litecoin.
Need more guidance? Feel free to get in touch with our Support team by submitting a query on our Contact Us page or email support@coincorner.com.