Auto Buy allows CoinCorner users to simply send funds to CoinCorner via bank transfer and, as long as your reference matches and your deposit is within our internal risk thresholds, the funds will be automatically credited to your account and will be used to buy Bitcoin at the price at the time. You can even set up a standing order, allowing you to sit back and watch your Bitcoin portfolio grow at a rate chosen by you without having to worry about buying!
Using Auto Buy makes buying Bitcoin on CoinCorner even easier, a guide on how you can get started can be found below:
1) Login to your CoinCorner account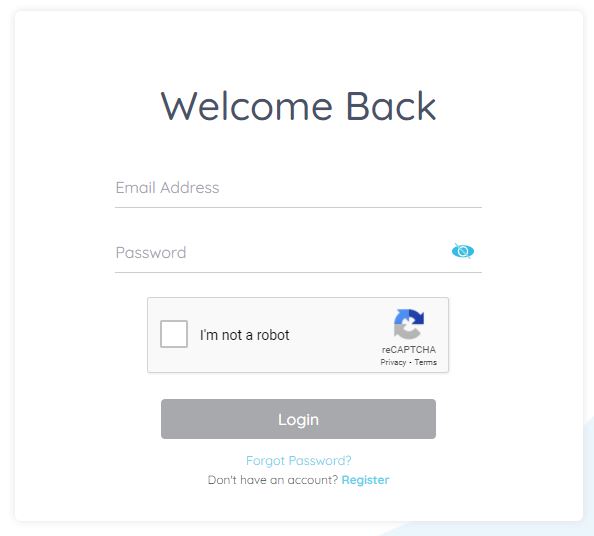 2) Click the Deposit tab in the sidebar of your account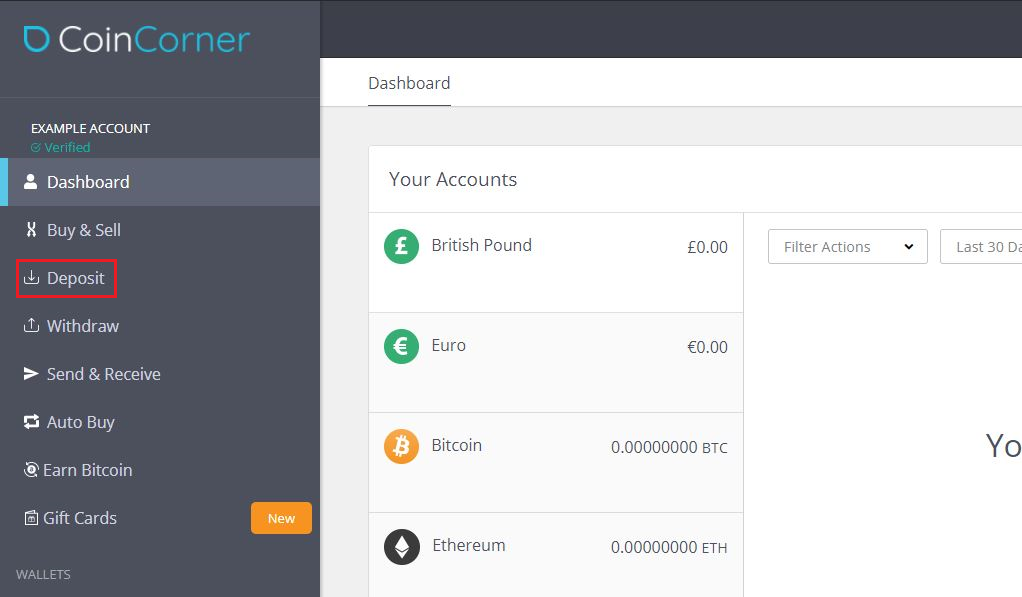 3) Go into the Auto Buy tab and transfer the funds with the given reference to the details provided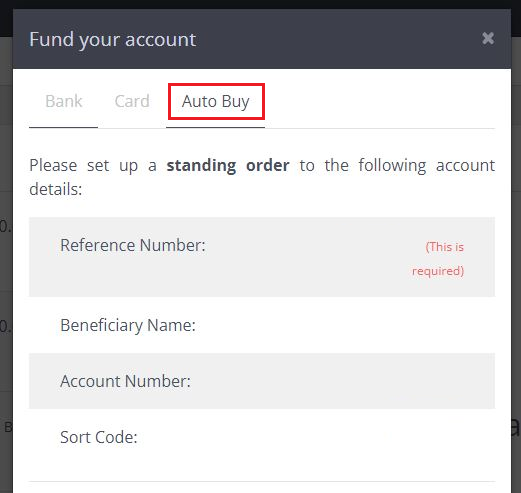 Make sure you send the funds to the details that are provided to you on the screen and ensure you use the exact reference you are provided to ensure your auto buy goes through. Once your deposit arrives in our bank account, which typically only takes a few minutes, the funds will be credited to you and your balance will reflect your auto buy.
Please note that auto buy is only available on GBP bank deposits and on deposits that fit within our internal risk threshold. Auto buy is only available for Bitcoin purchases.