When paying a Bitcoin invoice with a merchant using CoinCorner Checkout you will be sent an invoice either via email or via a link. The process for paying a CoinCorner Checkout invoice can be found below:
Step One: Open the invoice
Click the link provided by the merchant, or open the email and click the Pay Invoice button.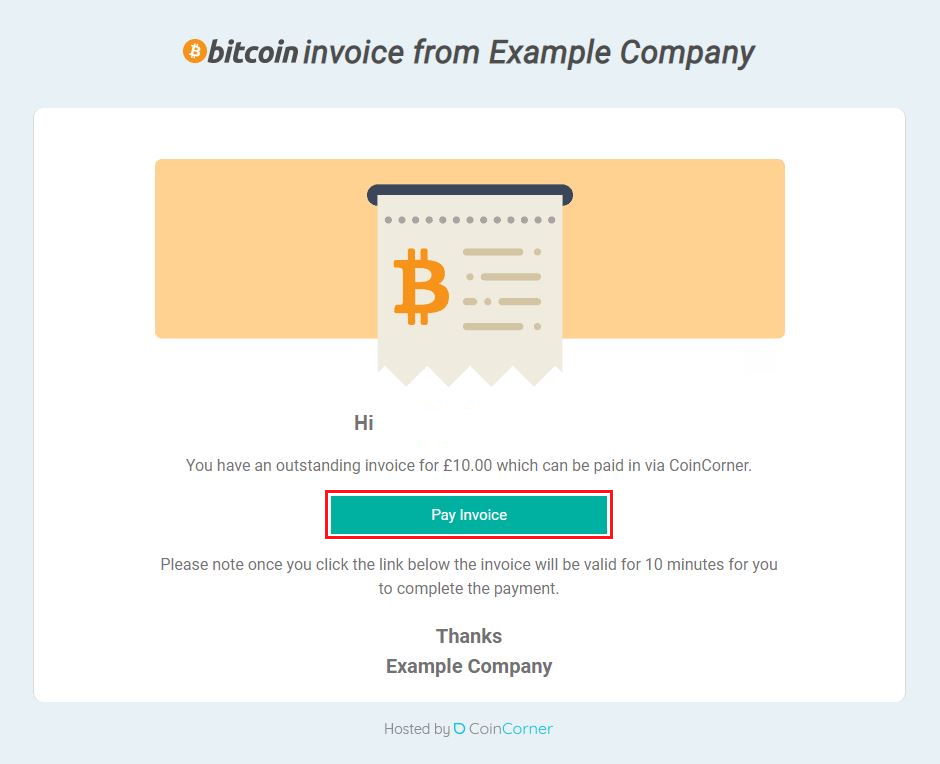 Step Two: Scan or copy the payment wallet address
The invoice will contain a wallet address in both QR code and text format. Scan the QR code with, or copy and paste the address into, your wallet and the payment address will be auto-filled.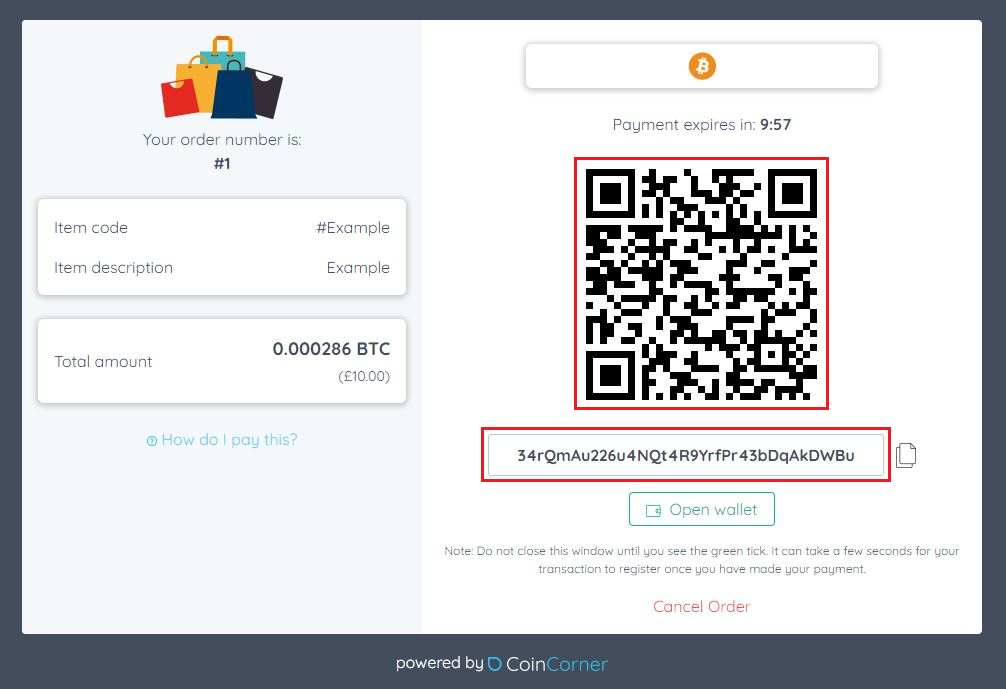 Step Three: Enter the BTC amount from the invoice and send the funds
Fill out the Send page on whatever wallet you are using with the required information from the invoice to transfer the funds and click Send. Keep in mind that wallets will likely charge a BTC withdrawal fee, so take this into account when sending to ensure you do not underpay.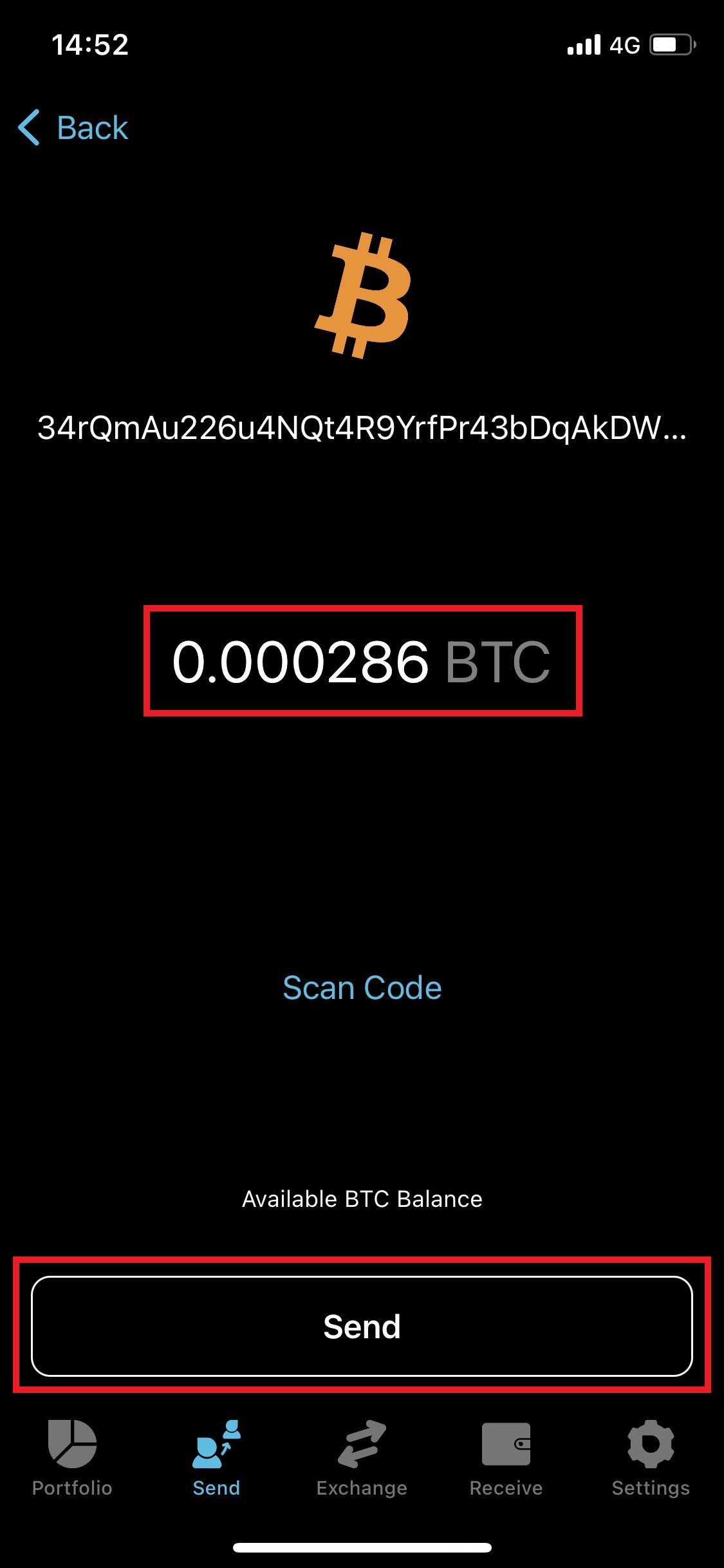 Step Four: Payment successful
If the payment is successful you will be notified on screen with a success message.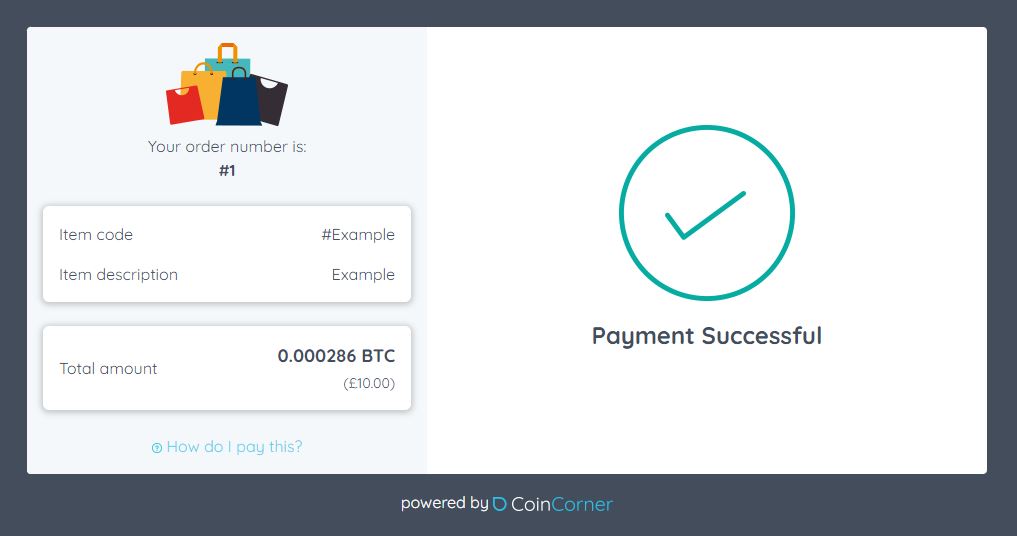 Invoices are valid for 10 minutes, so as long as you transfer the funds within that time frame your payment should go through without any issues and will be received by the merchant.
Have any questions? Get in touch!