We're excited to announce that we have added another new feature to our platform. Our new Stacking Accounts let users create multiple 'sub-accounts' within their CoinCorner account to save towards specific savings goals, create a sub-account allocated to a family member, or anything else you want!
A guide on how to set up and use a Stacking Account within your CoinCorner account can be found below.
Step One: Login to your account
Click here to go to our login page, or here to sign up.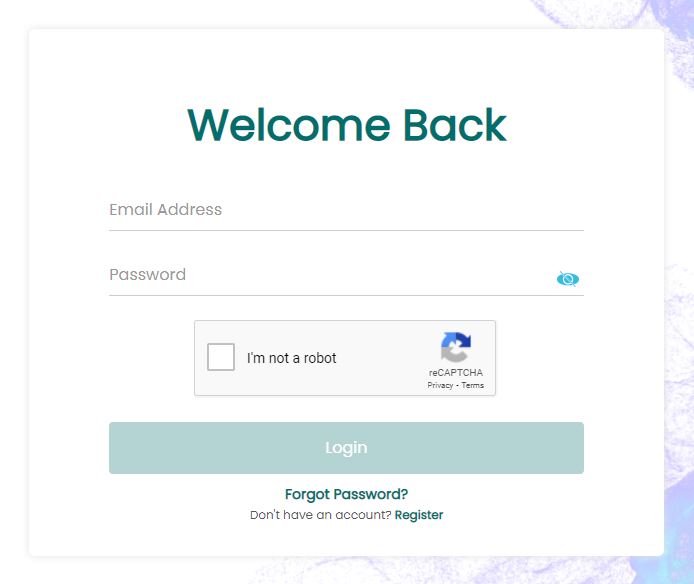 Step Two: Go to the new Stacking Accounts tab and click 'Create Account'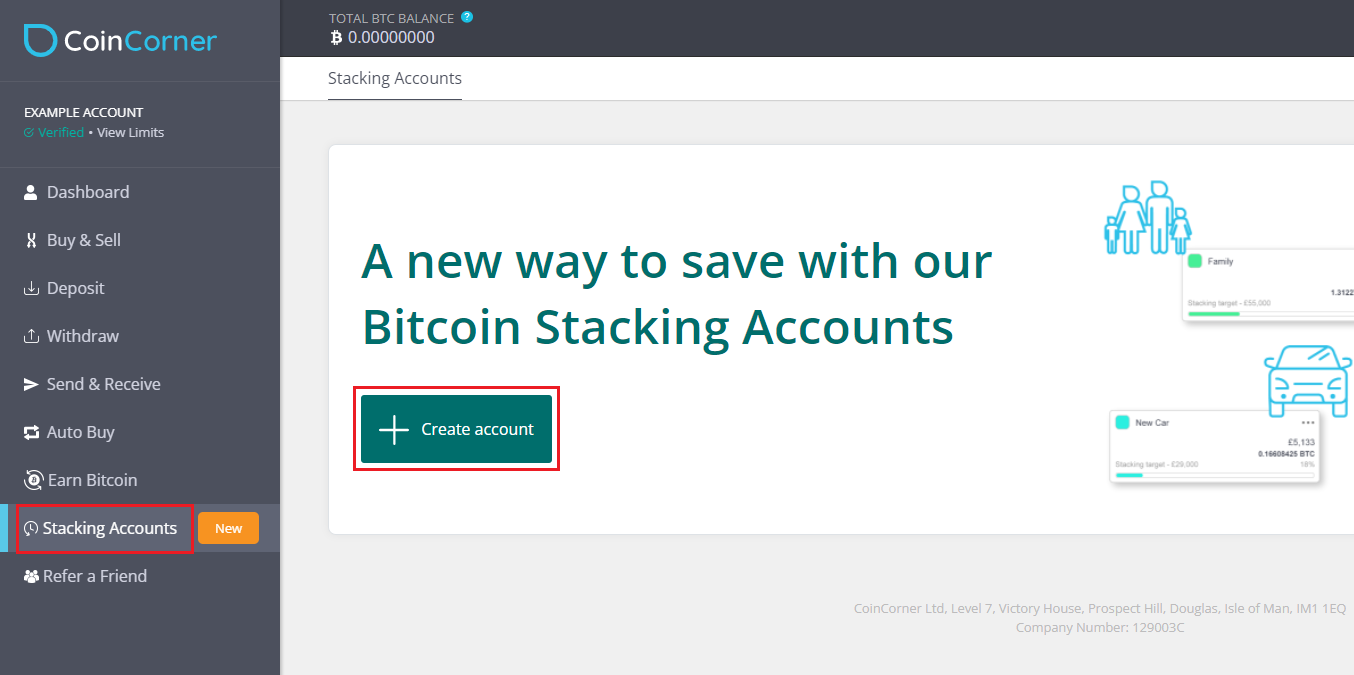 Step Three: Create your Stacking Account
Choose a colour for your new Stacking Account and give it an account name so you know what you're saving towards. Set the savings goal by entering a BTC amount in the third box, you can also choose a GBP goal by clicking the button highlighted below.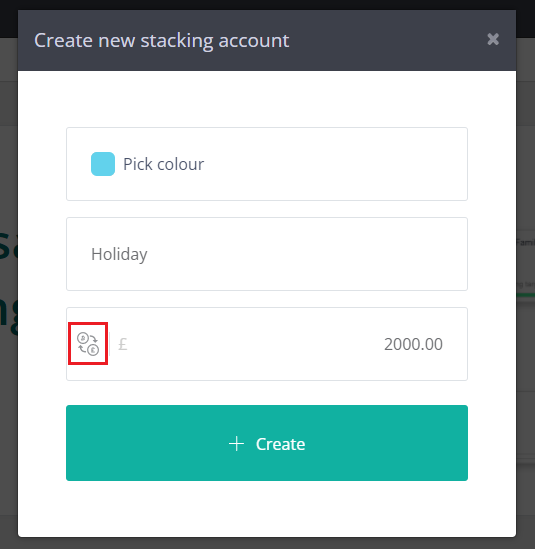 Step Four: Deposit into your Stacking Account
Click Deposit to add to your Stacking Account from your existing BTC balance. To fund your Stacking Account you will first need to buy BTC and have a BTC balance in your CoinCorner account, you can then fund your Stacking Account from your overall BTC balance.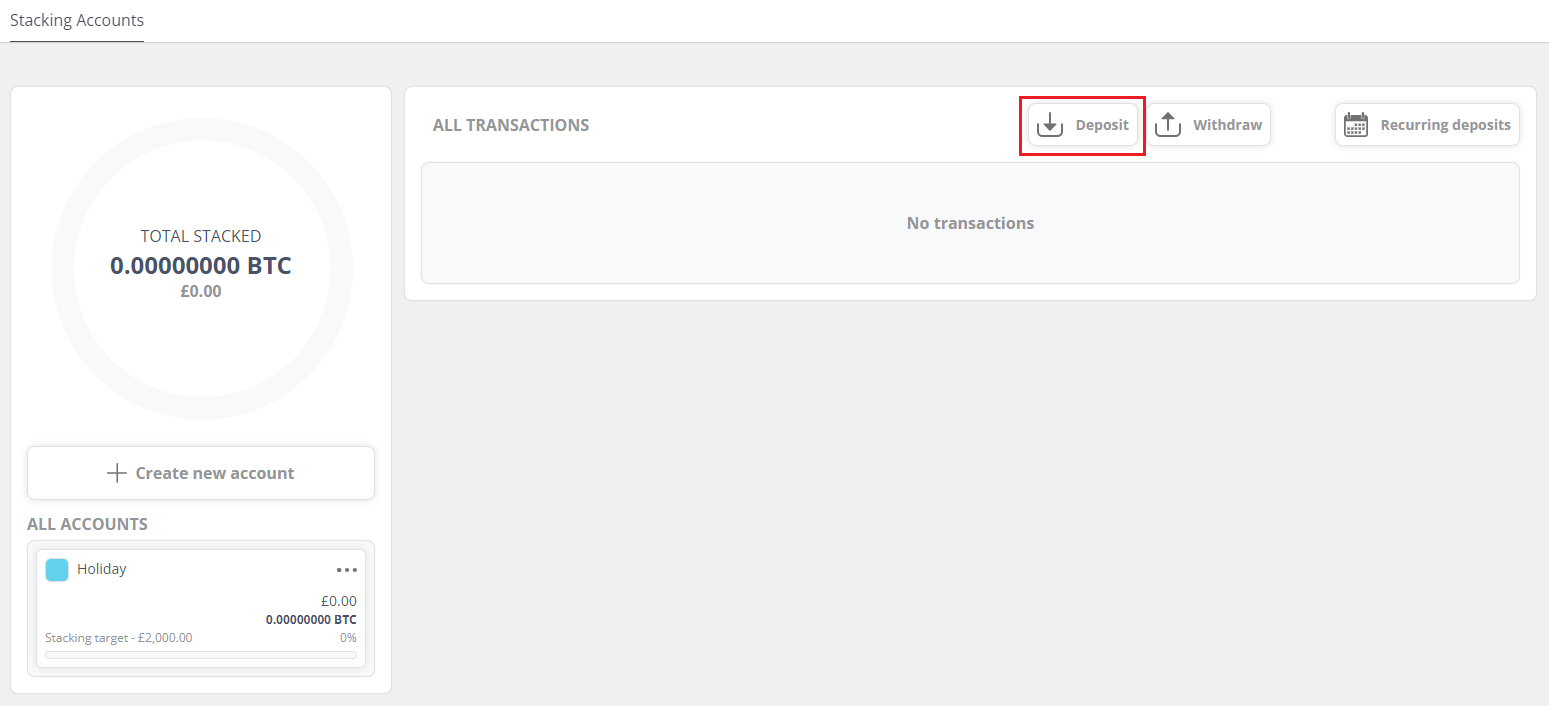 Stacking Accounts are only available in BTC, so the Deposit from box will not be editable. If you have multiple Stacking Accounts then you can use the Deposit to dropdown to choose which account you want to fund. Choose the amount you are looking to deposit, and again this can be changed to a GBP amount using the conversion button. Finally choose how often you want to fund this Stacking Account, you can choose a one time deposit or can set up a recurring deposit which will transfer the funds from your account BTC balance automatically at 10am (UK time) on the day/date you select.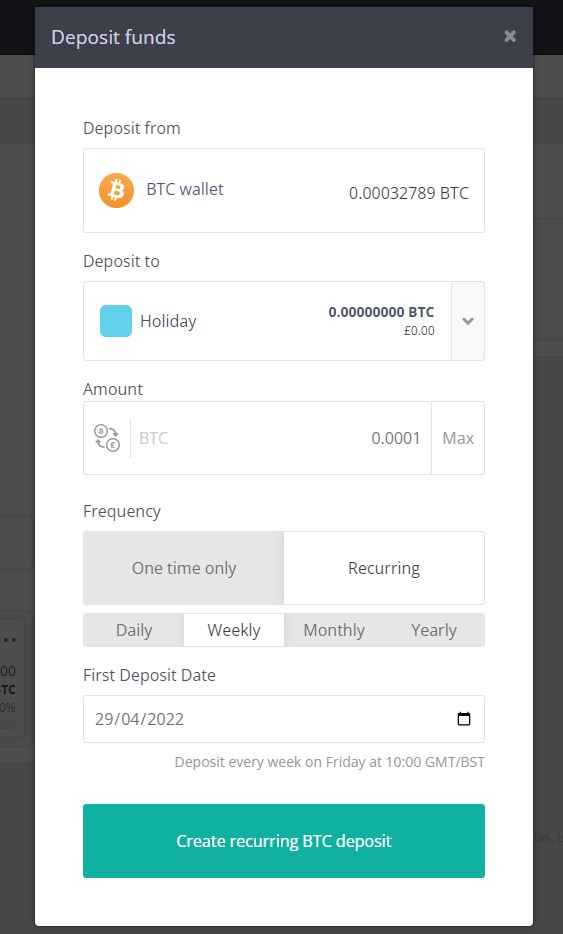 Can I create multiple Stacking Accounts for different purposes?
You can create additional Stacking Accounts by clicking the Create New Account button on your Stacking Accounts dashboard. You will be able to see the different accounts, the amount deposited into both and a list of deposits/withdrawals from those accounts on the dashboard. Click into a specific account to view only transactions associated with that Stacking Account.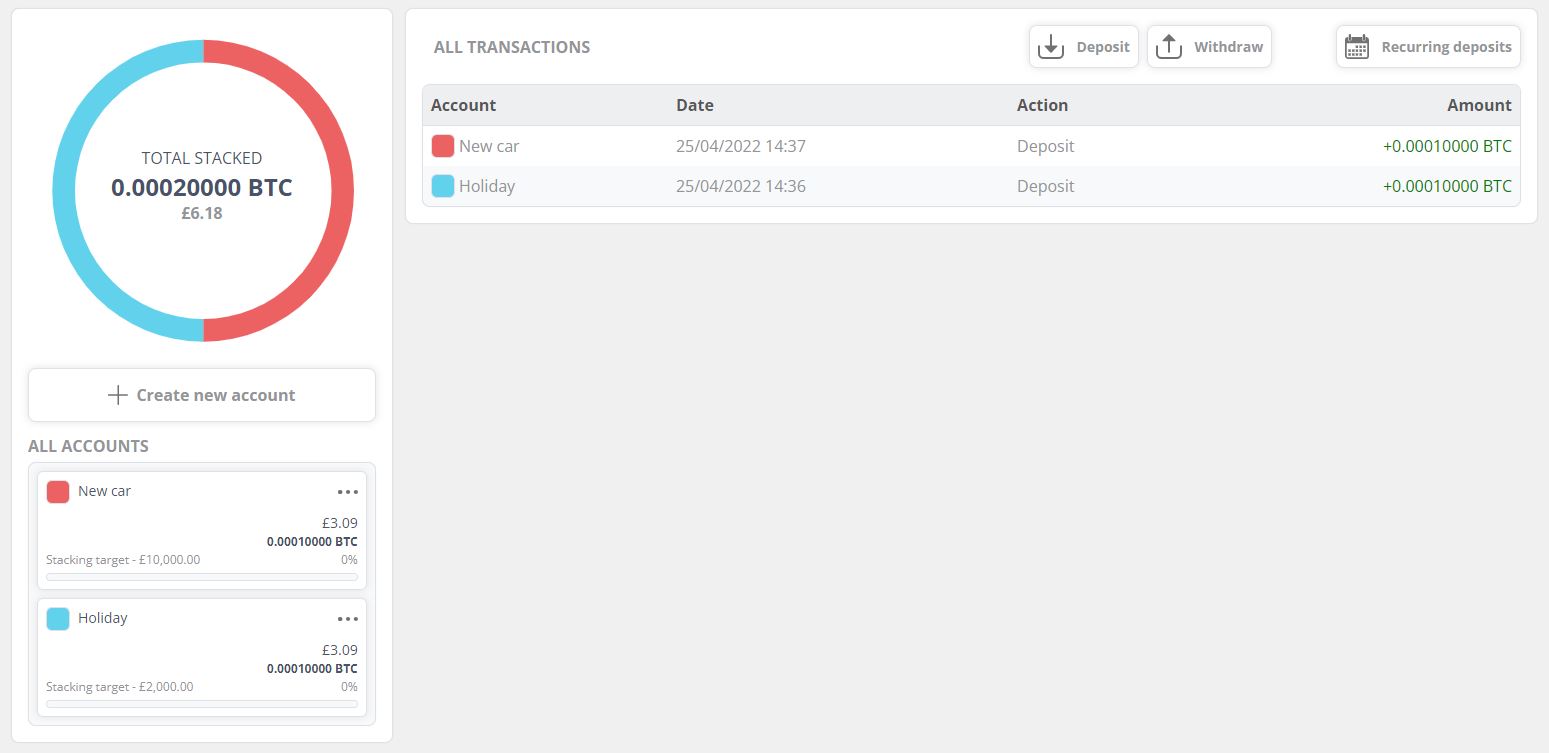 Can I view my recurring deposits?
A list of recurring deposits that have been set up can be found by clicking the Recurring Deposits button. You can also create new recurring deposits here, as well as cancel any that have already been created by clicking the bin icon.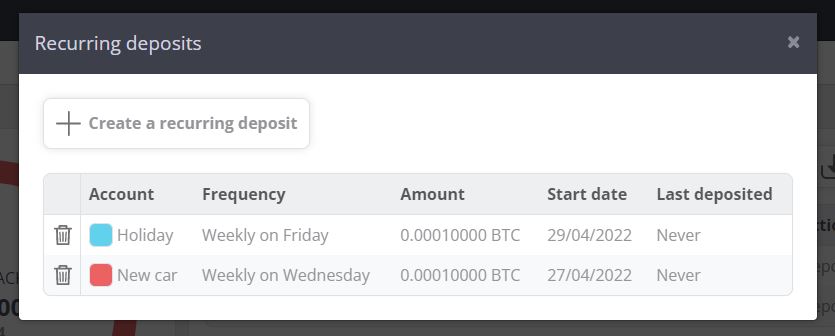 What happens when I hit my stacking goal?
You can withdraw from your Stacking Accounts whenever convenient by clicking the Withdraw button. This will then open a popup where you can choose which Stacking Account to withdraw back into your overall CoinCorner BTC balance from, from there you can sell the BTC for fiat and request a bank withdrawal if you have reached your target.
You can still add to your Stacking Account even after the target has been reached, you don't have to stop when the goal has been met.
We hope you enjoy using this new feature that has been added to the CoinCorner platform, and as always if you have any questions then please let our support team know.