Users are provided with a receiving wallet address that can be used if sending bitcoin that you hold in a different wallet in to your CoinCorner account. You can find your receiving wallet address on the Send & Receive page, or from your Bitcoin / BTC account on the Accounts page.
Click Send & Receive in the sidebar of your account and go into the Receive tab. You will be able to generate your receiving wallet address here, and once generated this is where you can find your address in both QR code and text format.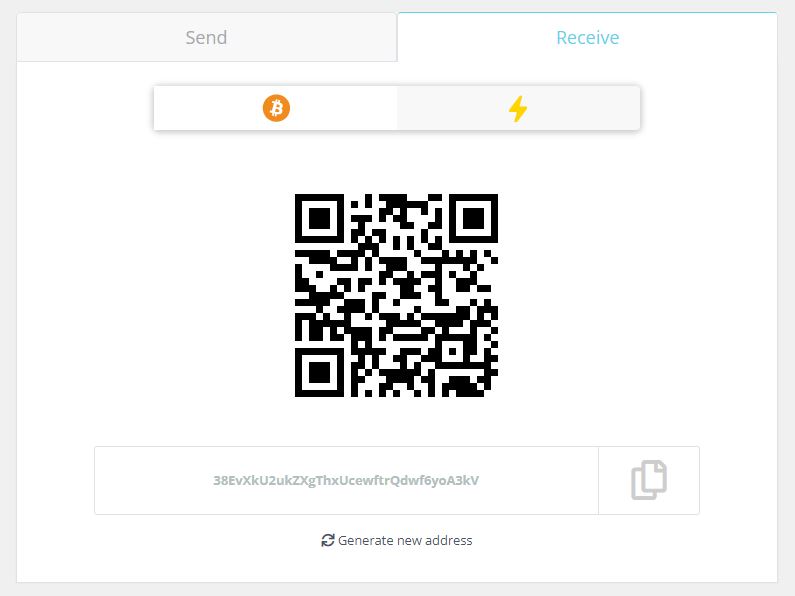 You can toggle between your receiving wallet address and creating a Lightning invoice by clicking the Bitcoin logo and lightning bolt buttons.
For larger bitcoin deposits you may be asked by our team to provide us with enhanced due diligence regarding the deposit, and they'll get in touch via email if this is required.
Fees and limits
There are no fees or limits involved with receiving BTC deposits in to your CoinCorner account.