CoinCorner acquired Coinfloor back in October 2021 meaning that, as long as your Coinfloor account was open at the time of novation, the account and any balances inside will now be accessible from our platform.
How do I access my new CoinCorner account?
To access your CoinCorner account after it's migration from Coinfloor all you need to do is set a password for it by going through the password reset process. You can get to this page by clicking Login on the website homepage and then clicking the Forgot Password? link.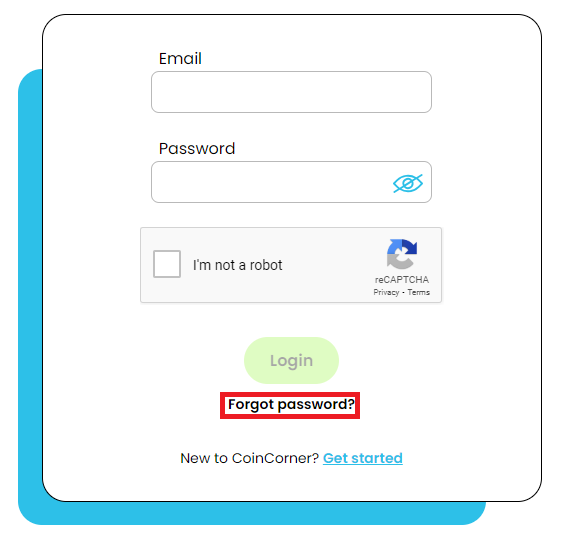 Once a new password has been chosen you will be able to login to your new CoinCorner account by heading back to the Login page and entering the email address that was registered to your Coinfloor account and your new password.
This process is the same regardless of whether your Coinfloor account was a personal account or a business account.
Have any questions? Get in touch!