Users can view all their account activity from their account Dashboard. This page includes a full history of all the activity that has been conducted on your CoinCorner account and can be filtered down based on currency/cryptocurrency, activity type and date. After generating the statement based on the filters you have chosen you can download this statement in both CSV and PDF format.
Viewing my account history
Your CoinCorner account history can be viewed on your Dashboard, just click Dashboard in the sidebar of your account.
Once in your Dashboard you will see a list of the accounts you have activated and the balance in each, and you can select which account you are wanting to check the activity of by clicking it.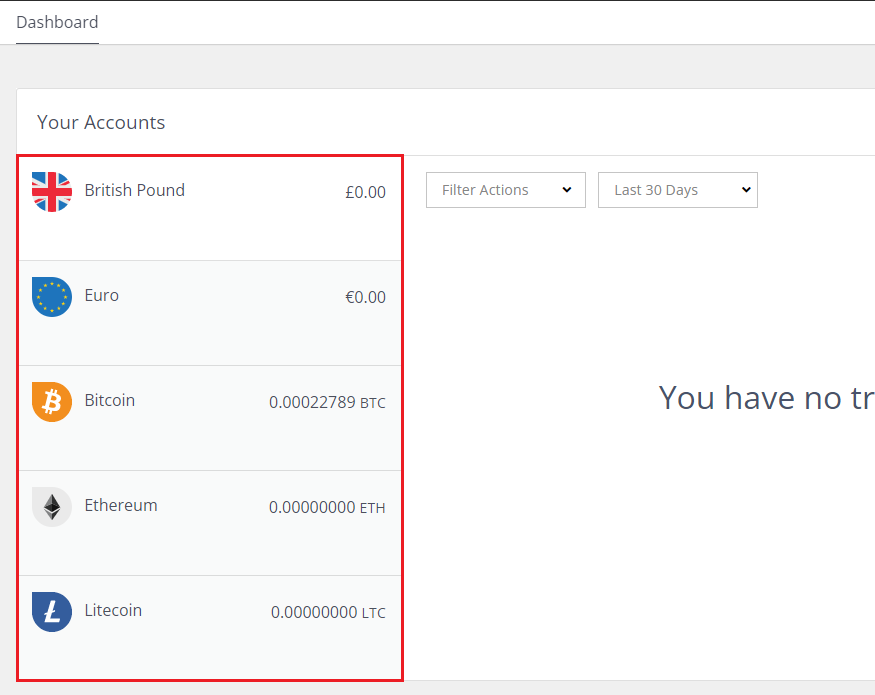 When you've selected the account you're interested in you can use the filter dropdowns to choose what activity you want to see in the generated statement. By default the statement will show all activity in that account in the last 30 days, but this can be streamlined by selecting a specific date range or filtering the results using the dropdowns.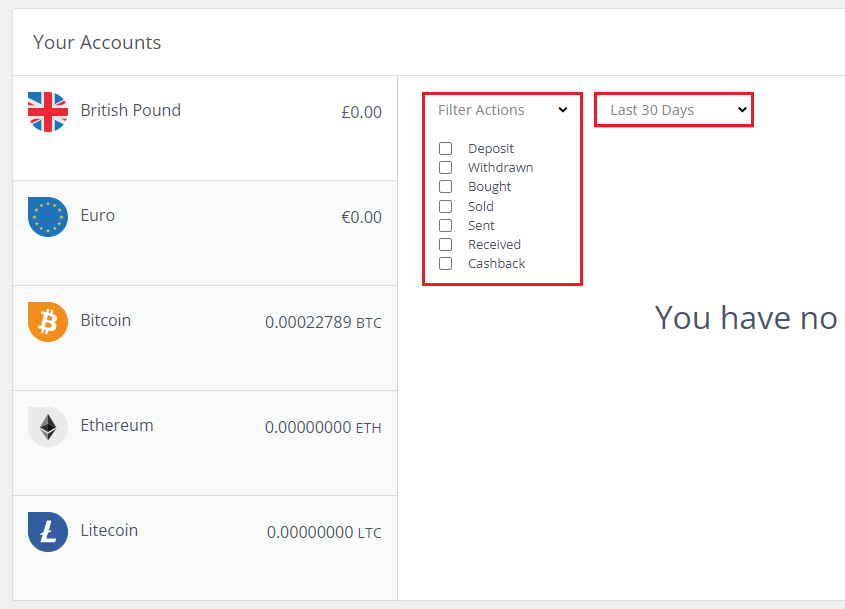 A statement will be generated using the filters and date range you have chosen, and will be displayed to you on screen.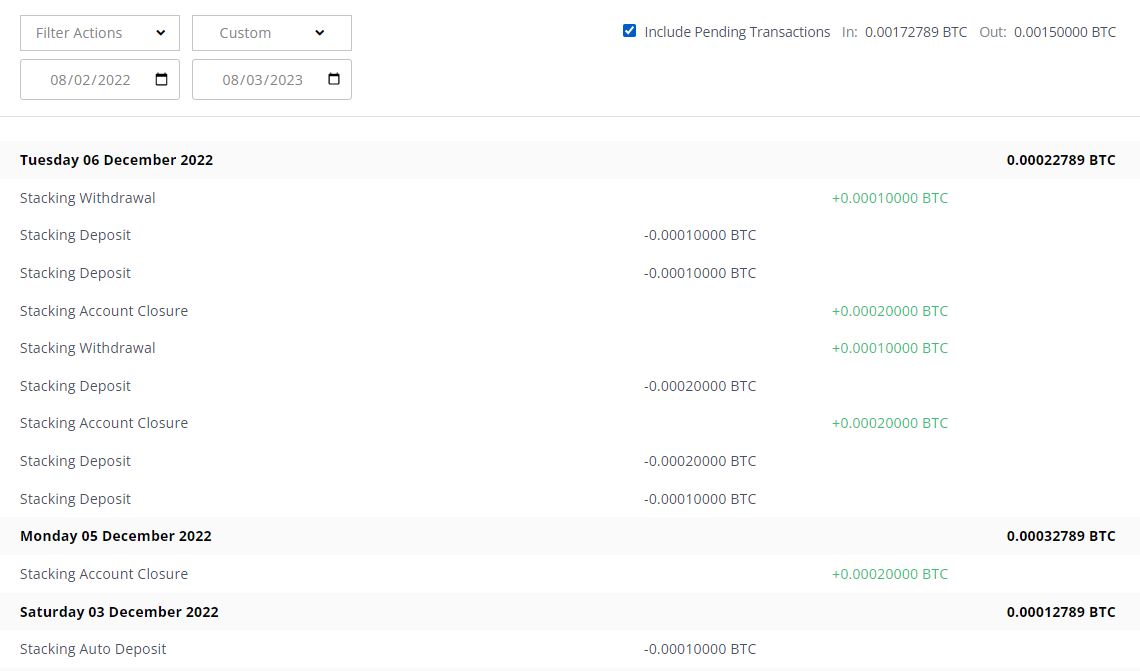 Exporting a statement
After generating your statement you have the option of downloading it in both CSV and PDF format. You can download the statement to your account by clicking the corresponding button for the format you're looking for in the top right hand corner of the page.