Users funding their account via card may find that they are unable to deposit their desired amount due to their card deposit limit, but bank transfers are an alternative deposit method that clients can use to fund their account without any limits and only a fixed £1.00 fee regardless of the amount being deposited.
To deposit via GBP bank transfer a user must transfer the funds from a GBP account held at a UK bank, and EUR deposits must be sent from a EUR account via the SEPA payment network.
A guide on how to fund your account via bank transfer can be found below:
Step One: Click 'Deposit' in the sidebar of your account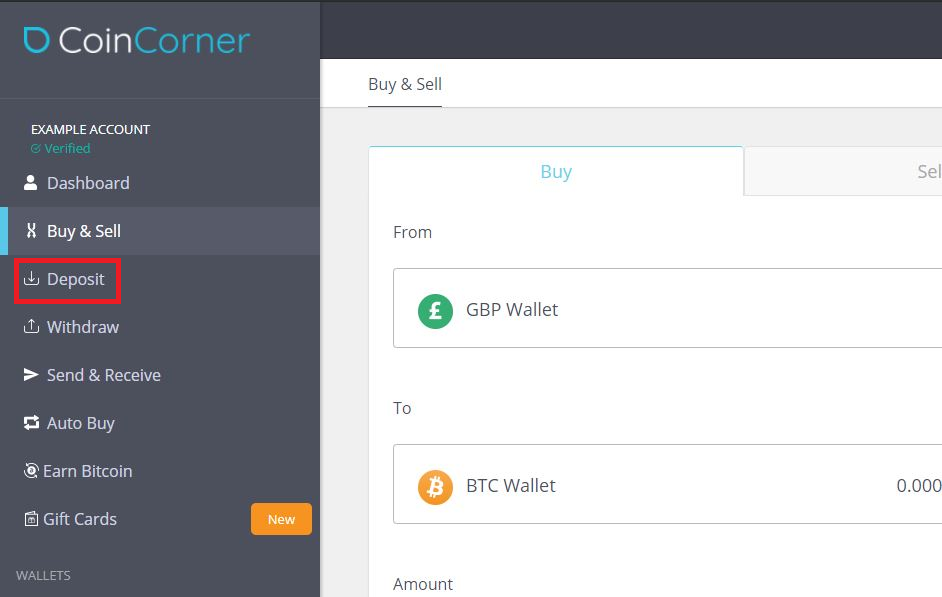 Step Two: Choose currency and send funds
Use the dropdown to select the currency you are looking to deposit in. Below you will then be returned our banking details for the selected currency, transfer the funds to those details with the reference number provided and the funds will be credited to your GBP/EUR balance when they arrive in our account.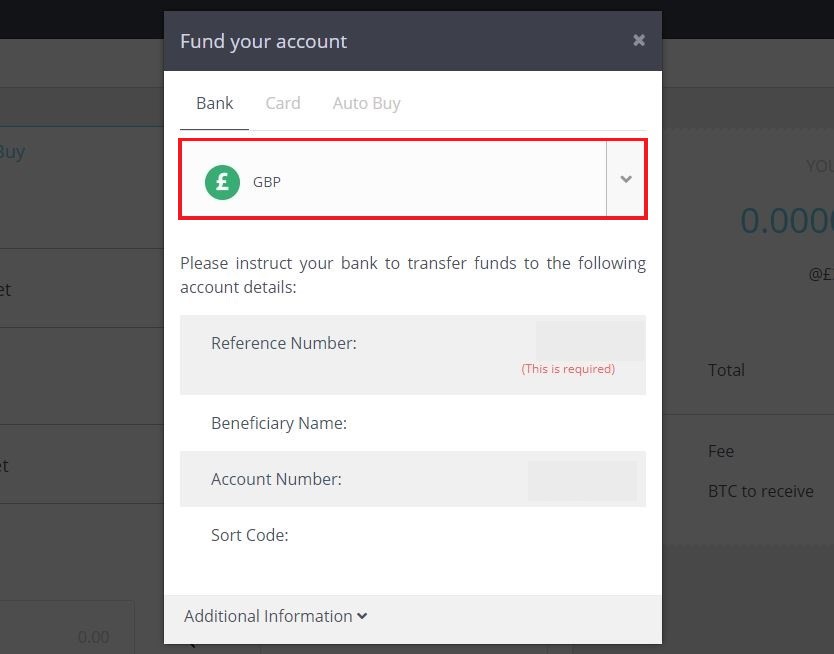 How long does a bank deposit take to arrive?
While not immediate like card deposits, bank deposits typically arrive in our account and are credited to user balances quickly.
For GBP bank deposits/withdrawals we use the GBP Faster Payments network which means that deposits take, at most, an hour to arrive, though typically we find they arrive within a few minutes of being sent.
We use the SEPA payment network for EUR bank deposits/withdrawals and, while some deposits can take up to 3 working days to arrive, we do find that they typically arrive with us within 1 working day.
Bank deposit administration fees and limits
Method
Admin Fee
Minimum
Maximum
GBP Bank Deposit

UK - £1.00

International - £25.00

UK - £5.00

International - £30.00

None
EUR Bank Deposit
None
€5.00
None