While depositing by card is the quickest and easiest method of funding your account, you may not be able to deposit the amount you are hoping to as it exceeds your daily card deposit limit. The best way to deposit more than your card limit allows is to do so via bank transfer where there are no limits in place, however we can currently only accept deposits sent via SEPA.
Unfortunately our GBP bank services are currently unavailable, so at the minute we can only process deposits that are sent to us in EUR. You can find out more about this here.
The process for funding your account via EUR bank transfer is as follows:
Step One: Go to the 'Sepa' tab in the Deposit box
Click 'Deposit' in the sidebar of your account to open the Deposit box and go to the 'Sepa' tab.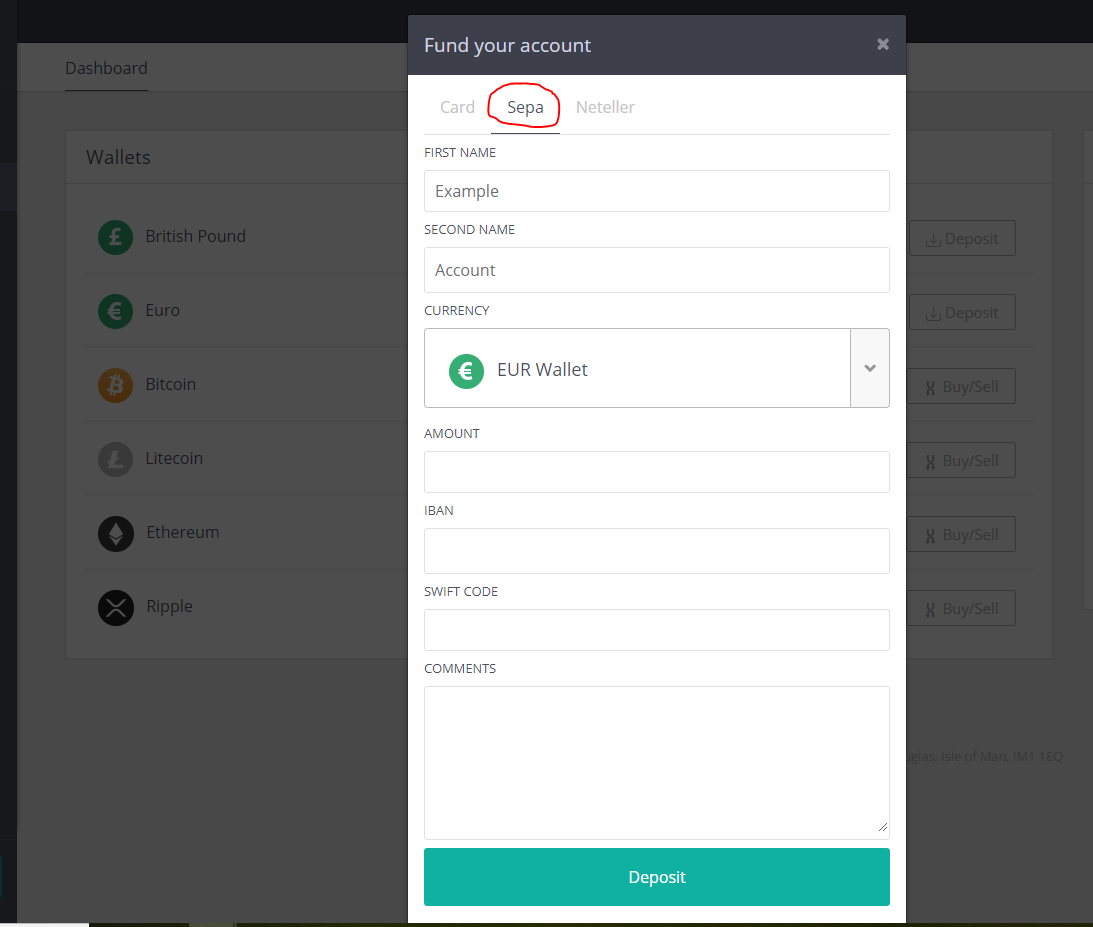 Step Two: Fill in Bank Deposit form
Enter all the relevant information into the Bank Deposit form. We will need your IBAN and SWIFT code rather than your account number and sort code, you should be able to find these on your bank statement, but if you can't then your bank will be able to help.
Step Three: Send the funds
After submitting the Deposit form you will be returned our bank details. You will need to give these details to your bank and instruct them to send your funds to those details in EUR. If your funds arrive in GBP or any other currency we will be unable to credit them to your account.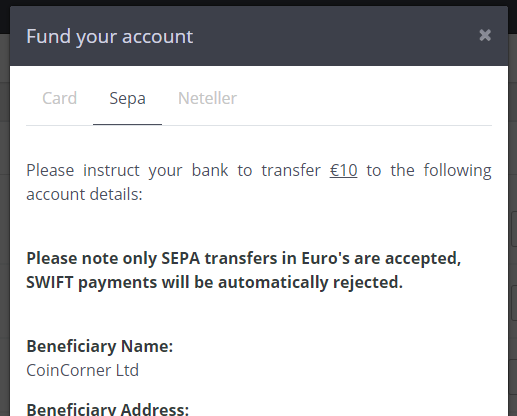 If depositing by bank transfer isn't for you, we also have guides on how to deposit by credit/debit card here or with Neteller* here.
Bank deposit administration fees and limits
| | | | |
| --- | --- | --- | --- |
| Time | Admin Fee | Minimum | Maximum |
| SEPA - 1-3 working days | 2.5% for deposits of £/€2000 or below | No limit | No limit |
* Depositing by Neteller is not available for Canadian clients
Need more guidance? Feel free to get in touch with our Support team by submitting a query on our Contact Us page.