Our users can use our services to buy and sell cryptocurrency in a personal capacity, or they can create a CoinCorner business account which will allow them to transact on behalf of their business as well as give them an opportunity to implement CoinCorner Checkout on their site to accept Bitcoin payments.
A step-by-step guide of how to register for a CoinCorner business account is below:
Step One: Go to the Merchant Register page
Click Register button on the CoinCorner homepage and then click the Register link that is highlighted in the image below, or click here, to go to the Merchant Register page.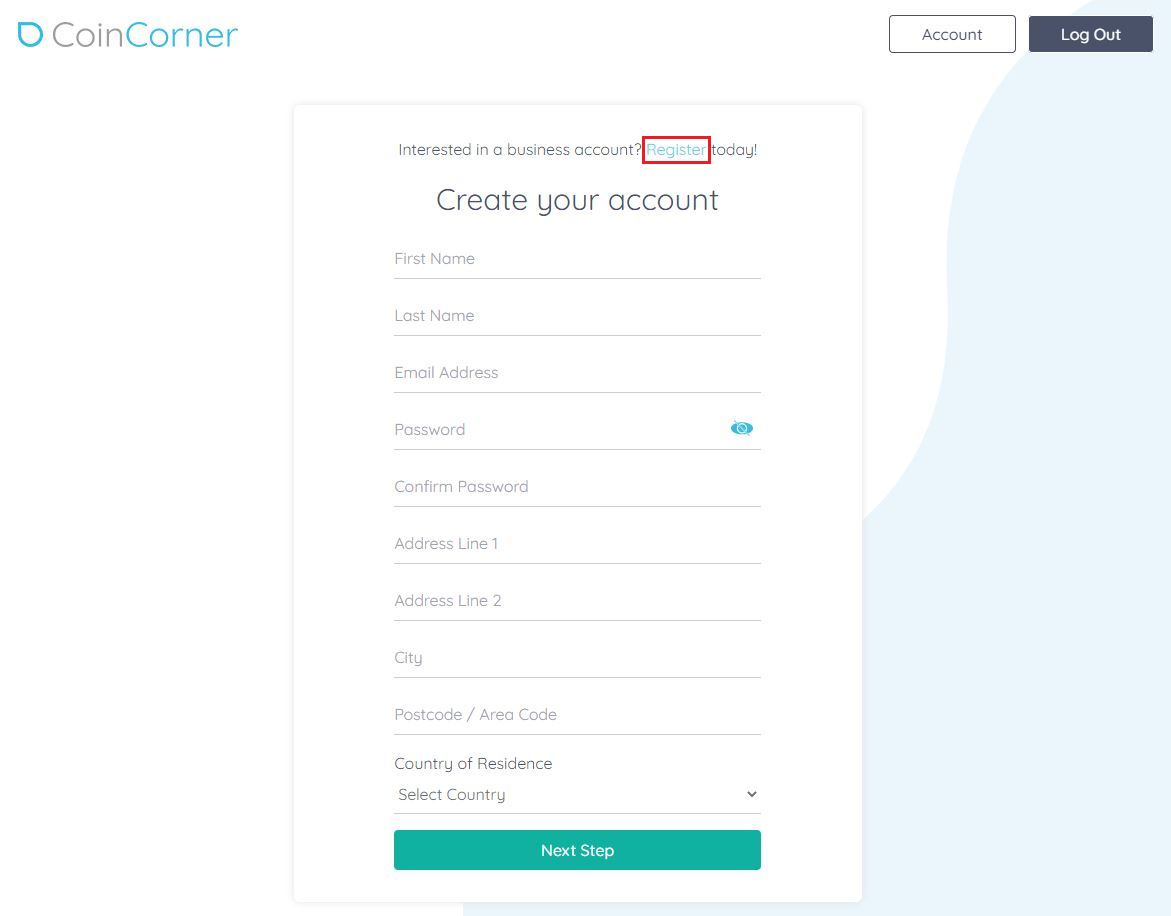 Step Two: Fill out the registration form with the requested information
Complete all the fields on the merchant account registration form and tick the two boxes to agree to our Terms of Use and prohibited activities list and click Register.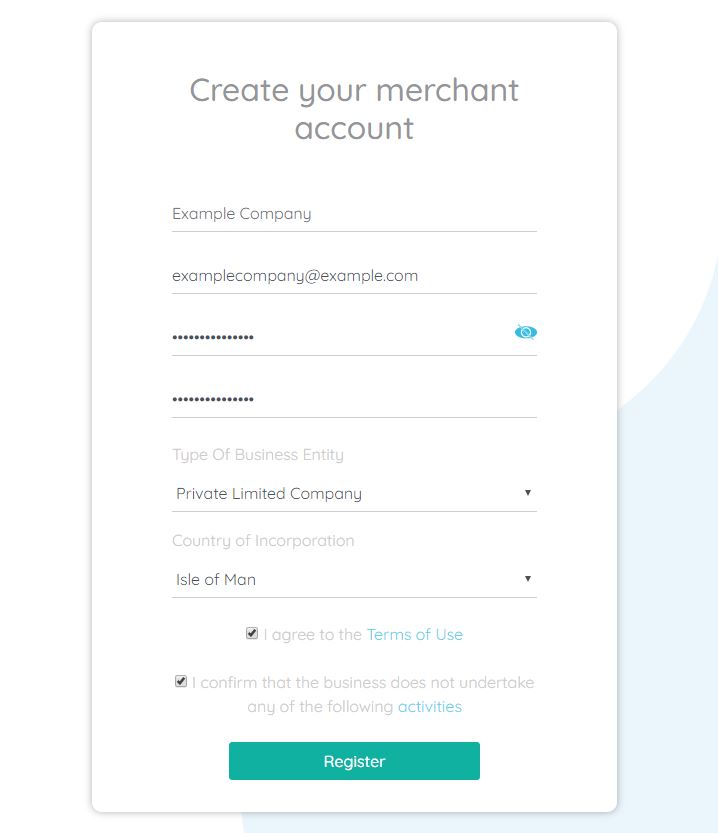 Step Three: Verify your email address
Check your emails for your email verification link. Click it to verify ownership of your registered email and activate your account.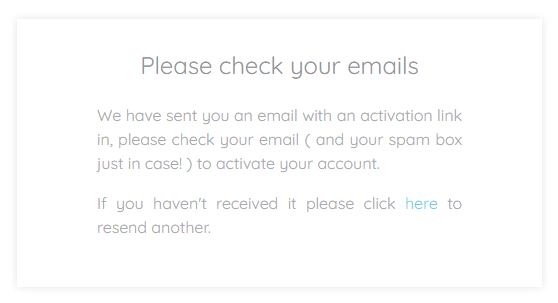 Step Four: Enter your company details
Complete all the fields in Step 1 of the verification process and, when finished, click Save & Next at the bottom of the page.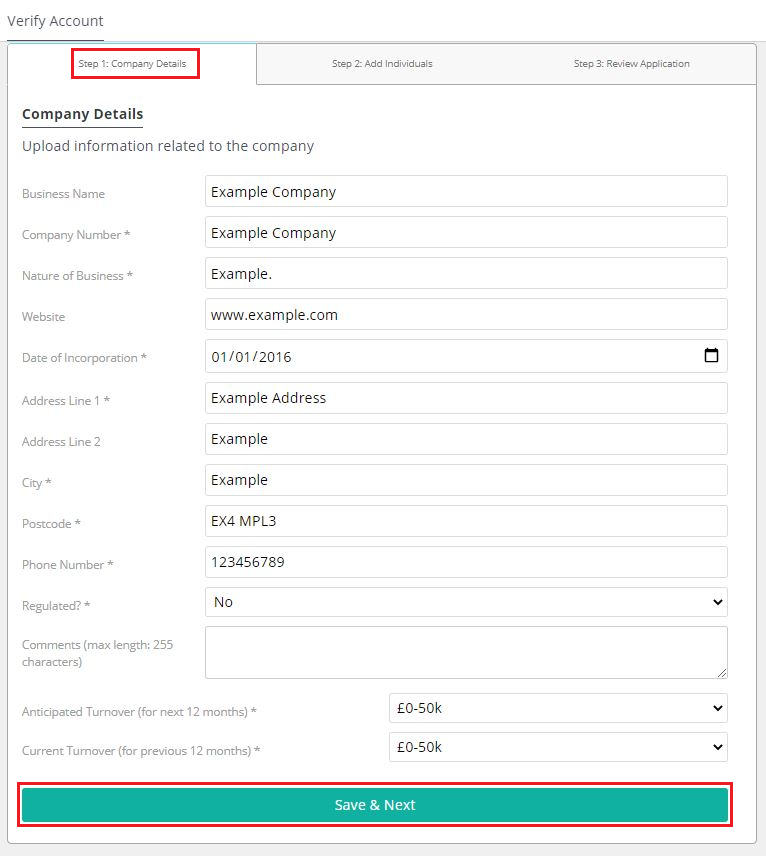 Step Five: Add any relevant people
Complete all the fields in Step 2 of the verification process, this will require you to provide information on all relevant individuals of the business. Click Save Individual at the bottom of the page when you're done, and then Add Another Individual if there is any more people to add. If there isn't, click Save & Next.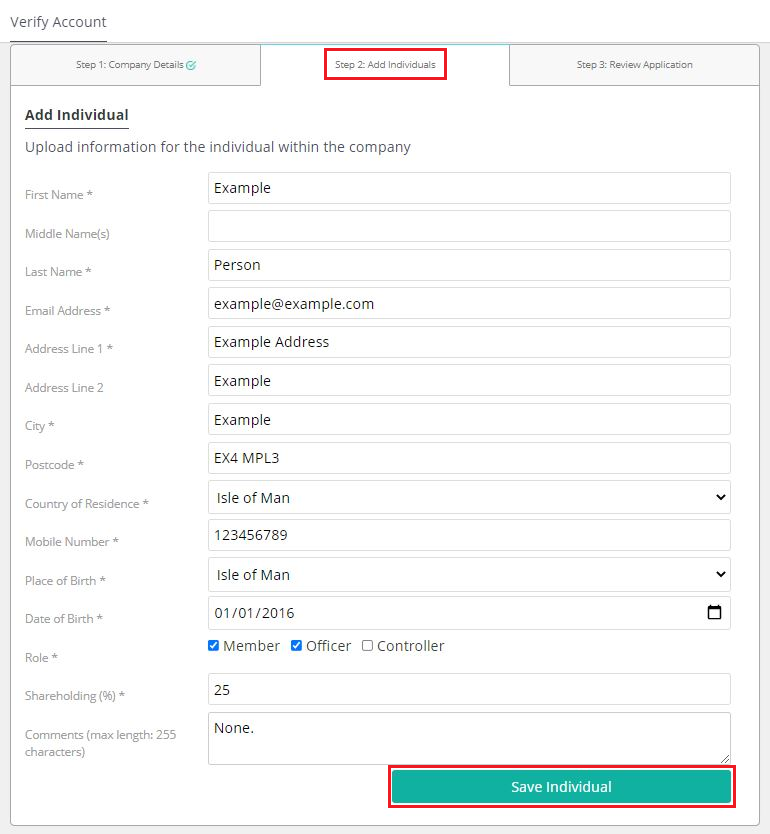 Step Six: Review and submit your application
Review the information you have provided on screen and, if everything is correct, click Submit Application.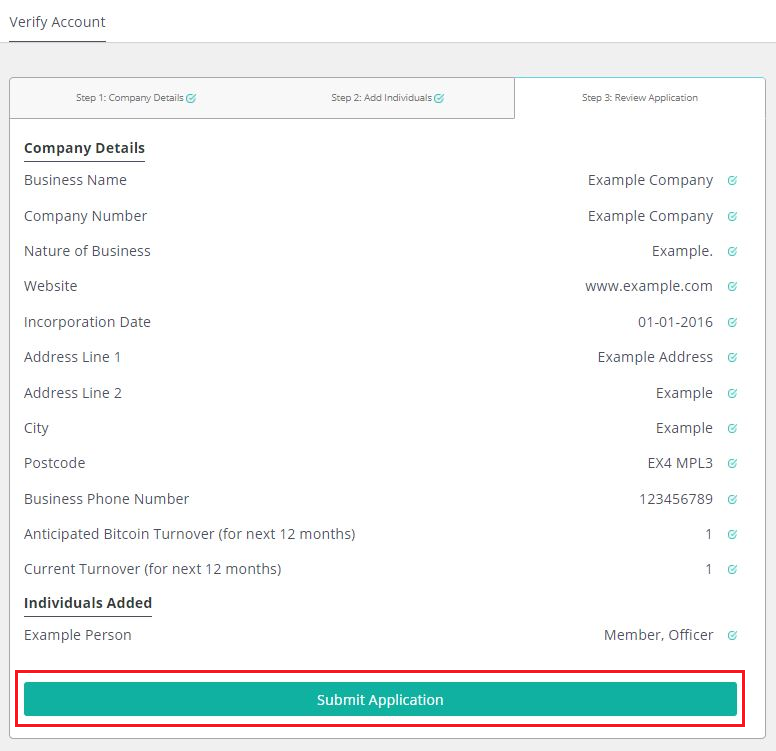 After creating your account you will be able to transact up to £/€500.00 before verification is required, or you can get in touch with support@coincorner.com if you are looking to verify your account before hitting this threshold.
More information regarding verifying your business account can be found here.
Have any questions? Get in touch!