Our users can use our services to buy and sell cryptocurrency in a personal capacity, or they can create a CoinCorner business account which will allow them to transact on behalf of their business as well as give them an opportunity to implement CoinCorner Checkout on their site to accept Bitcoin payments.
You can sign up for a free business account on the merchant register page.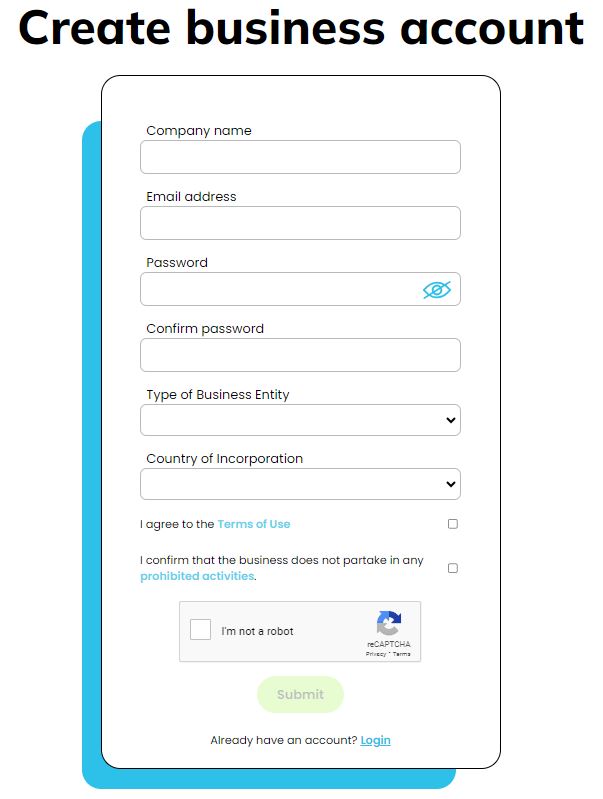 Complete all the fields on the merchant account registration form and tick the two boxes to agree to our Terms of Use and prohibited activities list. Click Submit.
Check your emails for your email verification link. Click it to verify ownership of the registered email address and activate the account.
If the email doesn't arrive then check your junk and spam folders, or click the Send Again button to resend it.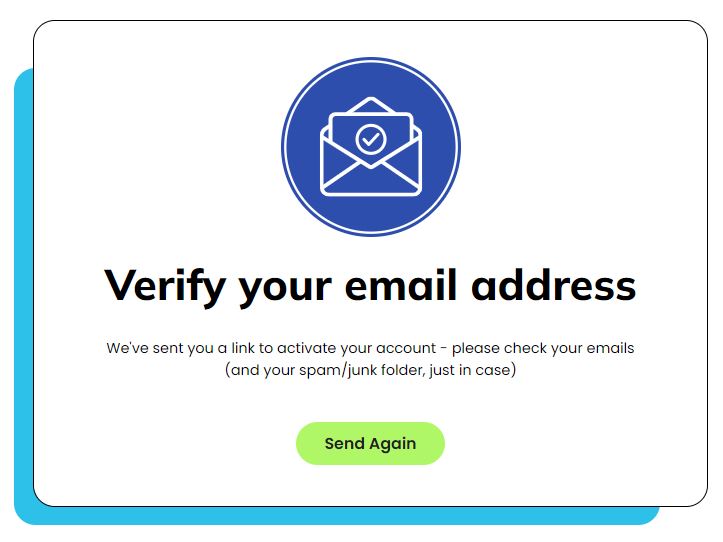 Complete all the fields in the three verification steps, ensuring you save each step as you go.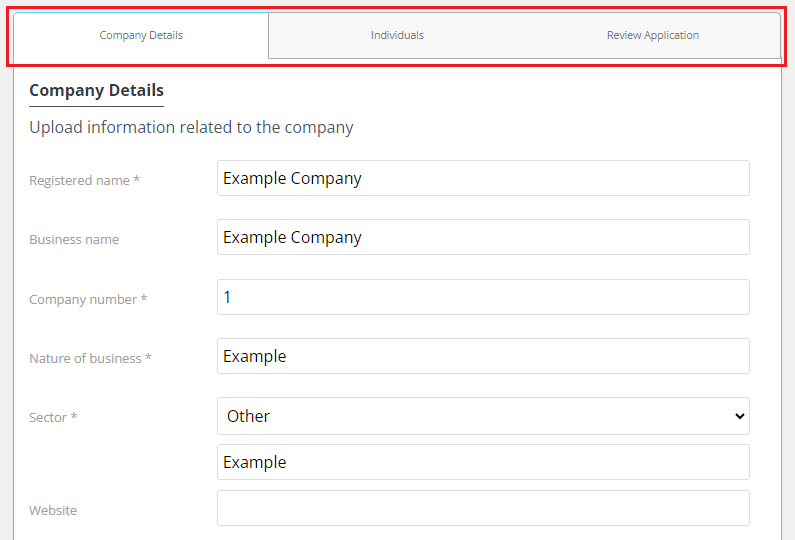 If more than one person needs added to the 'individuals' tab you can click the Add Another Individual button after adding the first person.
Review the information provided in the third tab and, when happy to submit, click the Submit Application button. You will be faced with a popup that invites you to verify your account by uploading your company documents, so click the Verify Account button to advance to the next stage.
For a guide on verifying your merchant account click here.
Have any questions? Get in touch!